Kansas City
Locksmith
Fast 24/7 emergency Kansas City Locksmithservice, Quick response time!

Kansas City Locksmith | Locksmith in Kansas City Missouri
Kansas

City Locksmith

Kansas City Automotive Locksmith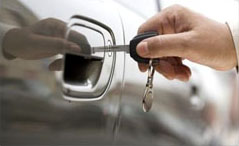 816 Locksmith employs the best auto locksmiths in the Kansas City Missouri area. If you want car lockout services, or ignition unlocking, broken key removal, and new car keys, call us now. We provide fast, efficient service twenty four hours a day seven days a week. Our mobile locksmith will deliver the services to any place in Kansas City and also the surrounding areas quickly whenever you call. 
Call now… (816) 987-7974
We are your full-service locksmith in Kansas City Missouri! Do you need car locks, new car keys, or perhaps car lockout services? Our auto locksmiths can operate on cars, trucks, vans, and motorbikes of all makes and brand names, using advanced tools. We can do all it:
Unlocking car doors/trunks
Extracting keys
Ignition services
Smart keys and vehicle remotes
Making new car keys
Lock change
Plus a lot more! 816 Locksmith is the full-service automotive locksmith service in Kansas City Missouri and you may call us for car locks, sidewinder car keys, transponder keys, break-in repair, or vehicle remotes. Our locksmiths are ready twenty-four hours a day to serve you. Our mobile locksmith service has got you covered where ever your vehicle might be situated. Just call us in the Kansas City Missouri area and we will be in your area in a matter of just a few minutes.
We use the latest equipment in our work, including computers and precision tools. Give us a call anytime if you need a new set of car keys and we'll make them for you in minutes.
Our auto locksmiths at 816 Locksmith have training and the equipment to deal with all your automotive locksmith concerns fast in Kansas City, be it emergencies or routine services for your car, truck or motorbike. Call us day or night and we will bring the service where your vehicle is located.
Call now!  (816) 987-7974